A custom typeface designed to celebrate collaboration, purpose and Team spirit.
To Start
The typographic choices a brand makes are directly linked to the tone and expression that it communicates to its audience. Each of the unique details and forms of the type hold ideas that can help deliver brand messages in compelling ways.
Here at Team Studio, we value typography and believe that it is a important element of a brands overall story and graphic communication. To further explore the impact a font can bring to a brand, we created a few custom typefaces that showcase our expertise in the craft and communicate our studios passion for our people and design. We also wanted to give everyone the chance to enjoy it.

Download Now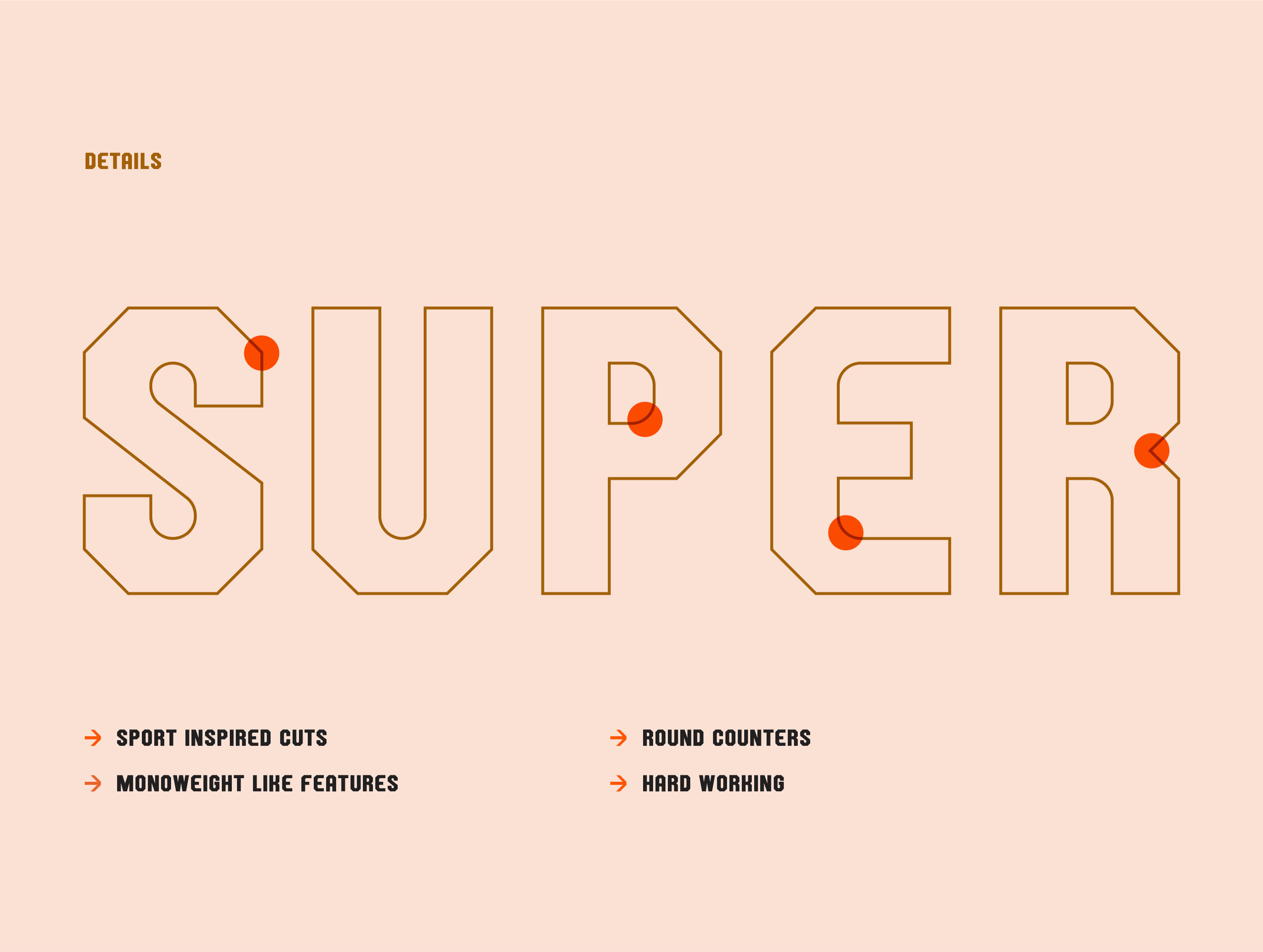 The Process
Introducing our first custom typeface called Superjock. A typeface derived from the spirit of our studio. True team collaboration and sport.
Sports teams and jerseys have a long history with typography. Teams have always needed to display the numbers and names of their players clearly. It is essential for fans, coaches and viewers from home to identify players easily within the action so a high degree of legibility is important. These constraints pose interesting challenges for the design of typefaces in sports.
At Team, we dug deep into the history of sports teams, referencing everything from jerseys to game guides across different eras and sports. Players fight, navigate, enforce and react - we used the athletic spirit as a starting place for our typographic design.
Superjock is an all uppercase font that is constructed of hard chiseled outside edges, with soft rounded counter spaces. A typeface with a determined focus and a human touch.
Give it try. When you use it, share how you used it.