Nike
Skate Club
Rebrand
Skate Club
Rebrand
Creating a fresh new look for a global skate club aimed at engaging and inspiring kids through the power of skate.
The
Engagement
The Nike SB Skate Club is a global initiative to empower communities and kids by teaching them how to skate. The goal of this project was to create an active new brand language that actually communicates the spirit and attitude of these young club skaters around the world.
The club runs a series of after-school sessions hosted by skating ambassadors from the local community who teach kids skateboarding and values associated with the sport. The project was launched in Berlin and Buenos Aires, with a plan to extend the program to North America and beyond.
Celebrate the spirit
of skate.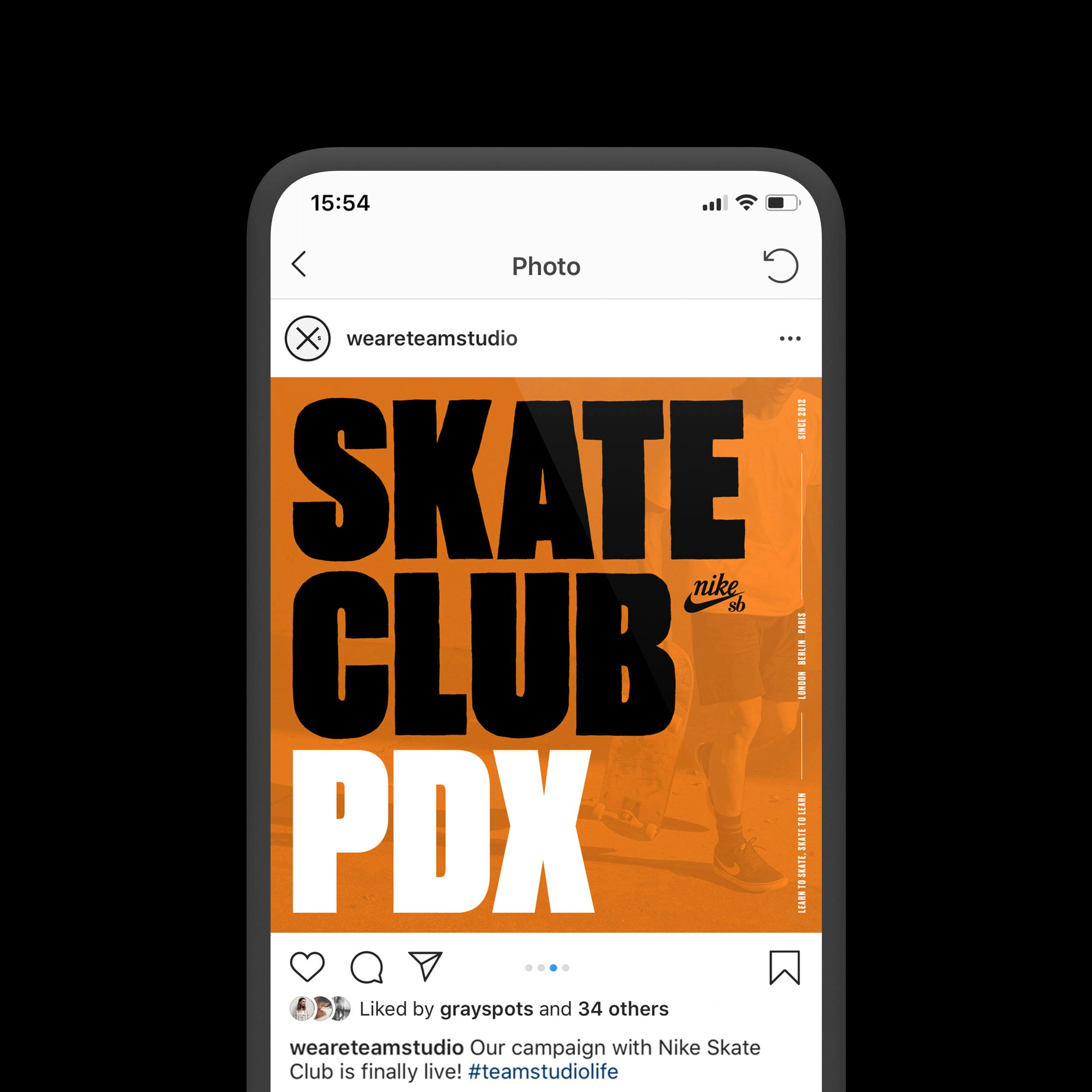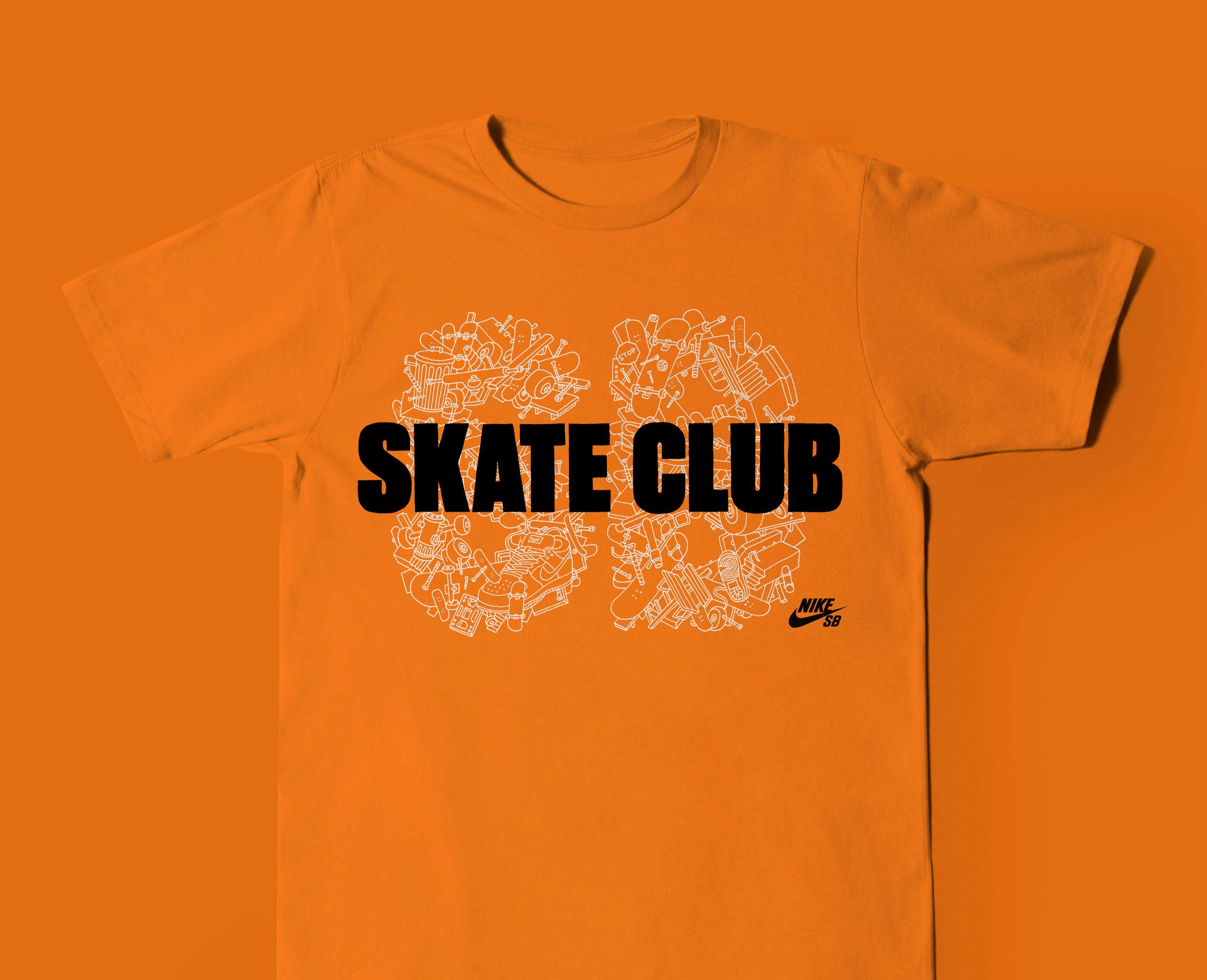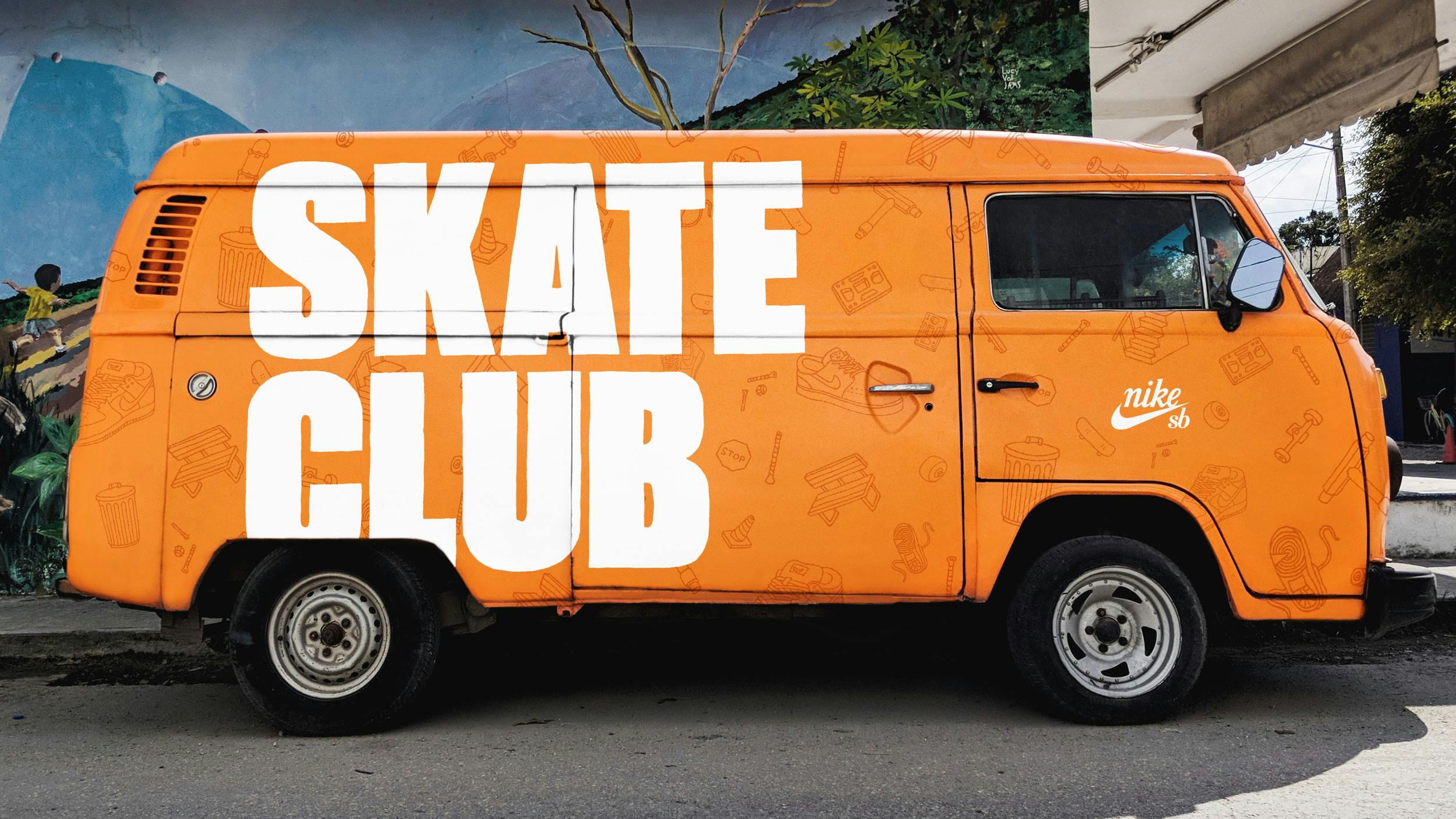 The Results
In conjunction with a naming exercise for the club, Team explored a wide variety of ways to bring the world of skateboarding to life through a unique and experimental visual language. This illustrated graphic language is inspired by the DIY nature of skating and the urban landscapes that skaters see through a series of skate collage elements.
A responsive and hand crafted brand system for Nike SB Skate Club was relaunched in Buenos Aires with plans to extend globally. Inspired by and celebrating the spirit of the sport.
Brand Foundation
Naming
User and Business Insights
Branding
Illustration
Experimentation
Brand Tools
Guidelines
Naming convention
Responsive identity system
Team Contributors
Jeff Meakins
Grace Potts
Whitney Clark
Nico Anne
Tomi Lähdesmäki