Owl Labs
CONTENT FOR
COLLABORATION
CONTENT FOR
COLLABORATION
Bringing teams together, through a new and innovative conference tool.
Working
Together
Owl Labs is a Boston based start-up that provides modern business' with an innovative 360° conference camera called The Owl. Owl Labs focuses on companies that employ a remote work force and helps them bring employees together in a more natural and efficient way via conferencing and collaboration tools.
Owl Labs enlisted Team Studio to help produce a series of content and assets to promote and launch the next generation Owl at the end of 2019. From the company's website to social media, a wide range of assets were needed. This included a collection of illustrations, iconography, a promotional video, photography stills and product renders.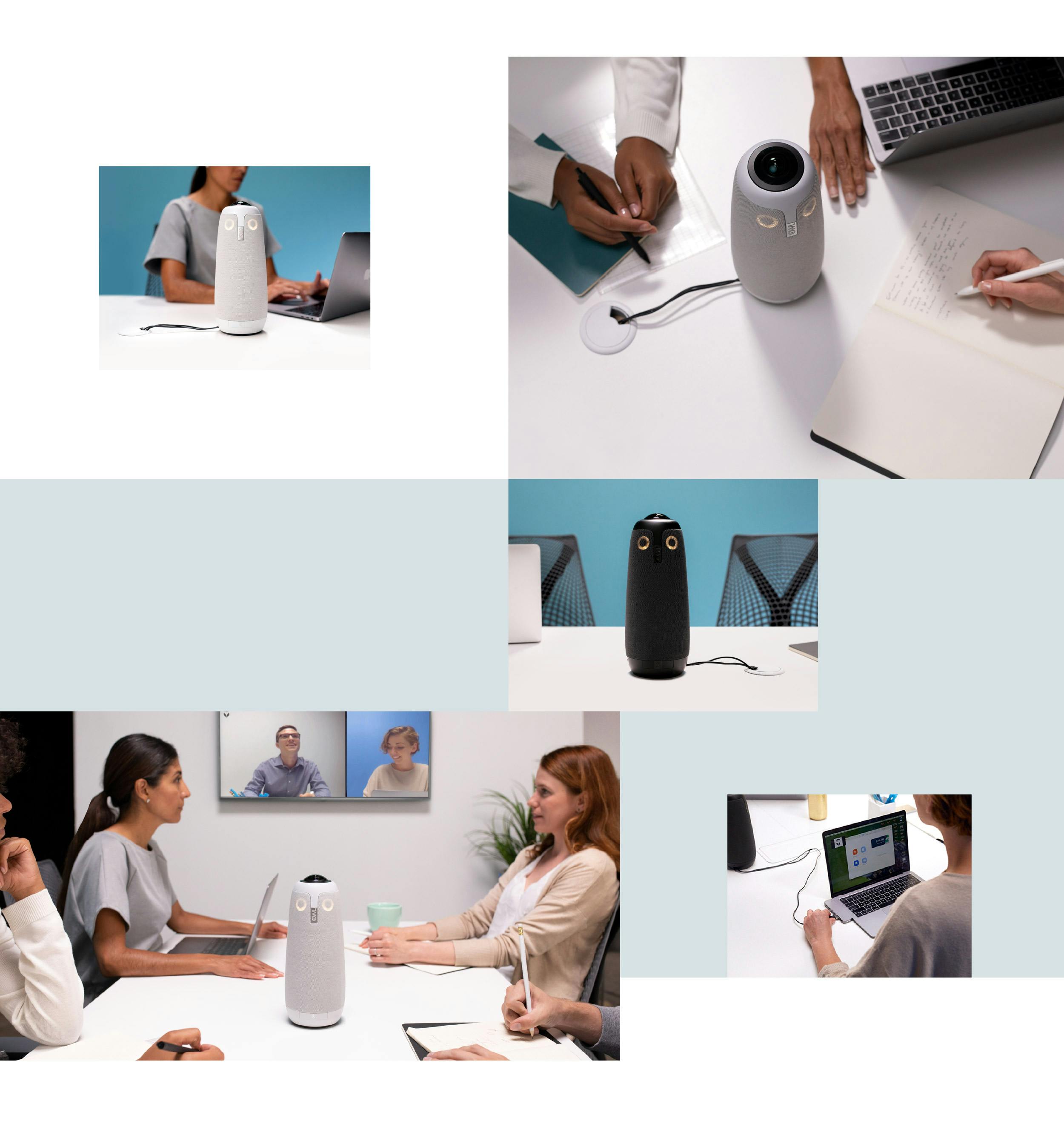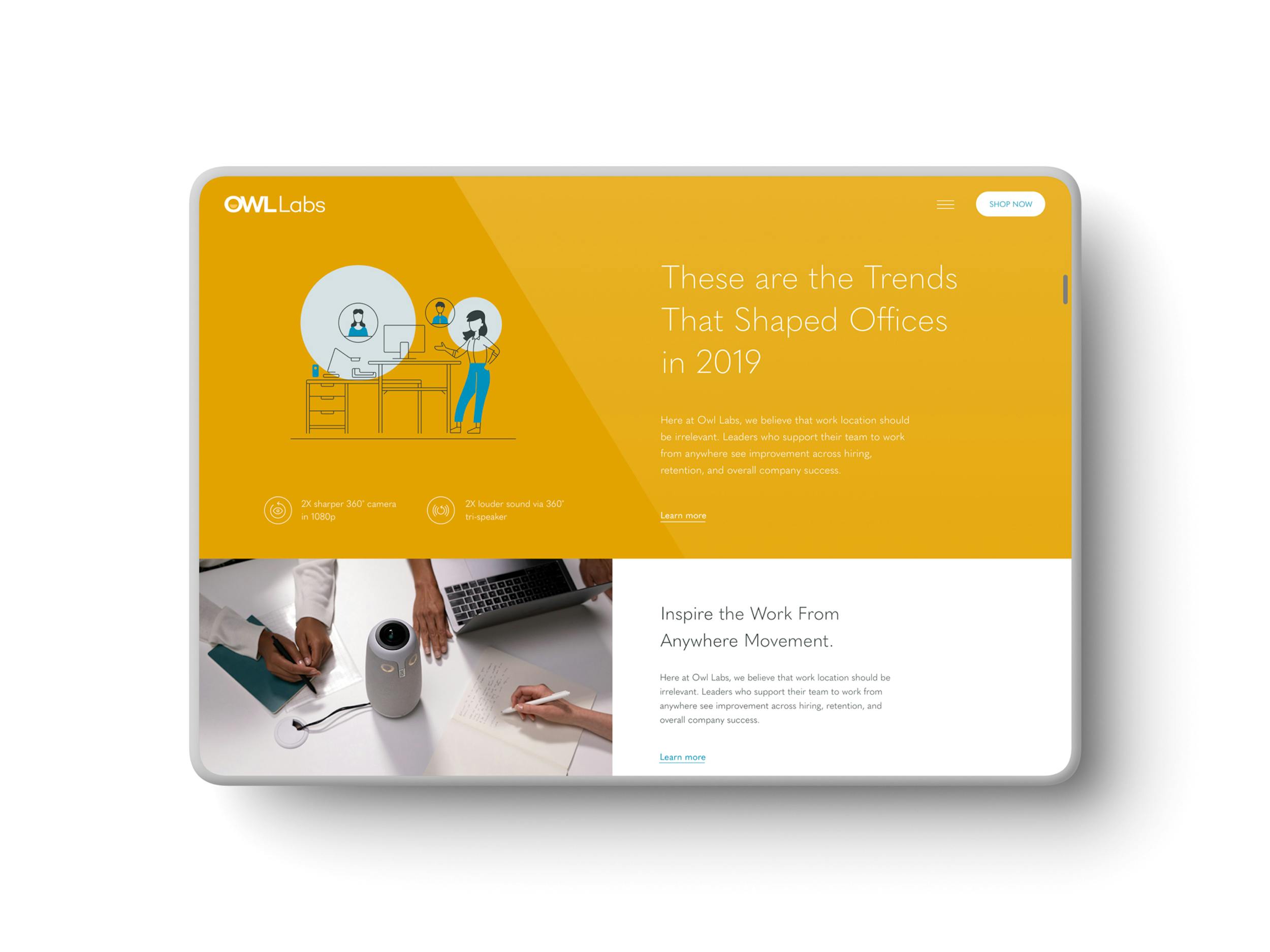 The Result
Throughout the engagement, Team Studio worked closely with the creative team at Owl Labs, supporting them with whatever content needs that came up pre, during and post launch. With content being such an important aspect of marketing and communication, extracting a unique lens for Owl Labs was a vital part of the project as well as their brand evolution. In the end, through the content that was created, Team Studio helped Owl Labs define a brand style for the visual content they use to celebrate and highlight their products.
Brand Storytelling
Video production
Animation
Photography
Illustration
Icon Design
Campaigns