Nike
Always
Watching
Always
Watching
Nike Skateboarding has always been rooted in authenticity. It straddles both performance and lifestyle with an approach that has never had to try very hard to fit in. SB is seen as the cultural tastemaker for a young global audience.
To Start
Team was approached by Nike SB to help tell and promote their seasonal fall product stories for an emerging Chinese market with focus on a younger generation of 14 - 21 year olds. Fashion trends and research in major markets helped paint the picture of an audience fixated on US Skate culture, an emerging need for visual storytelling at digital retail along with a desire to wear simple basics everyday.
The goal from the start of the project was to deliver unique stories in the month leading up to fall. Each week focused on a single story leading with a black and white performance story, back-to-school and graphic t-shirts story. All of these stories were featured on China's biggest e-commerce platform - Tmall.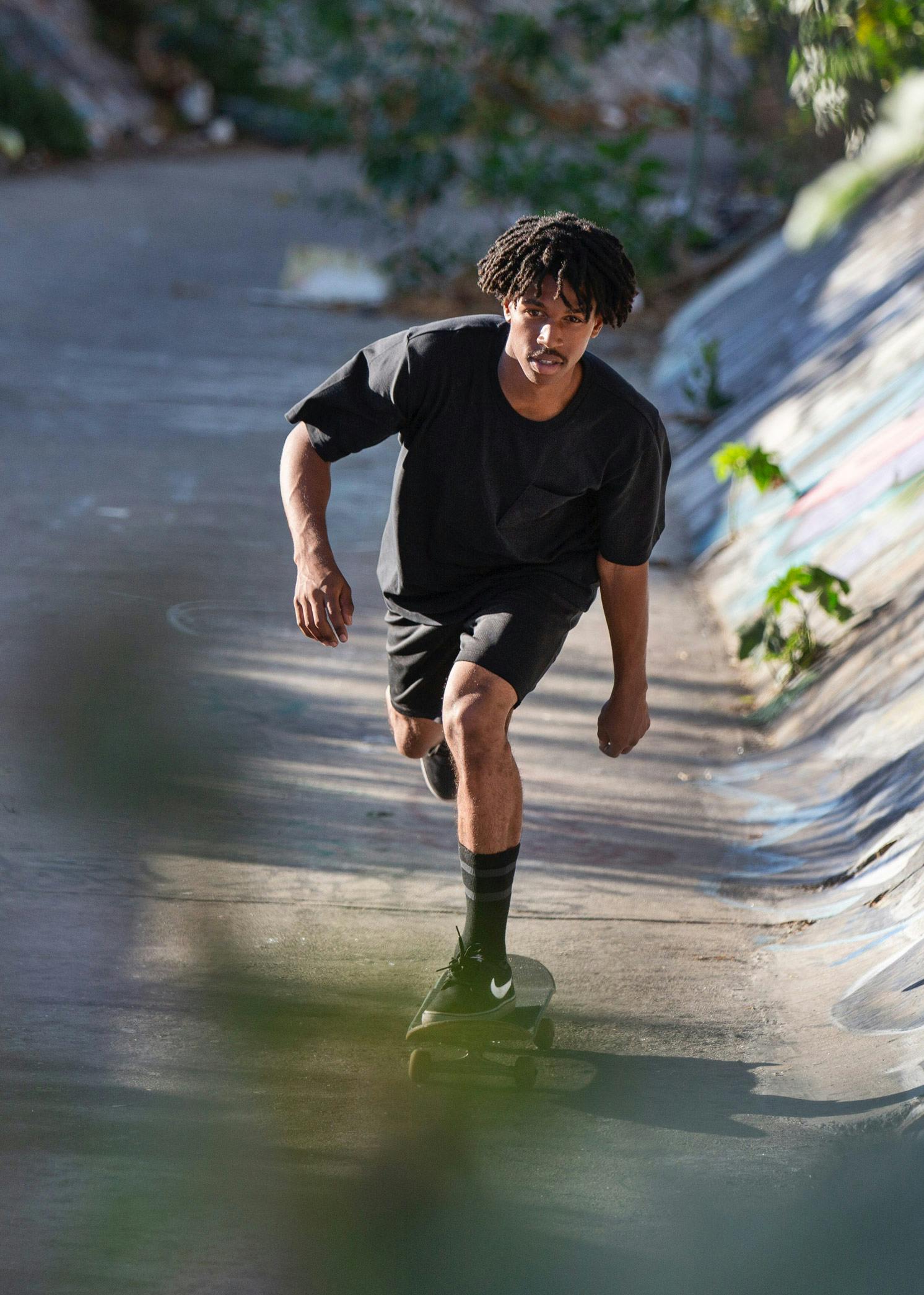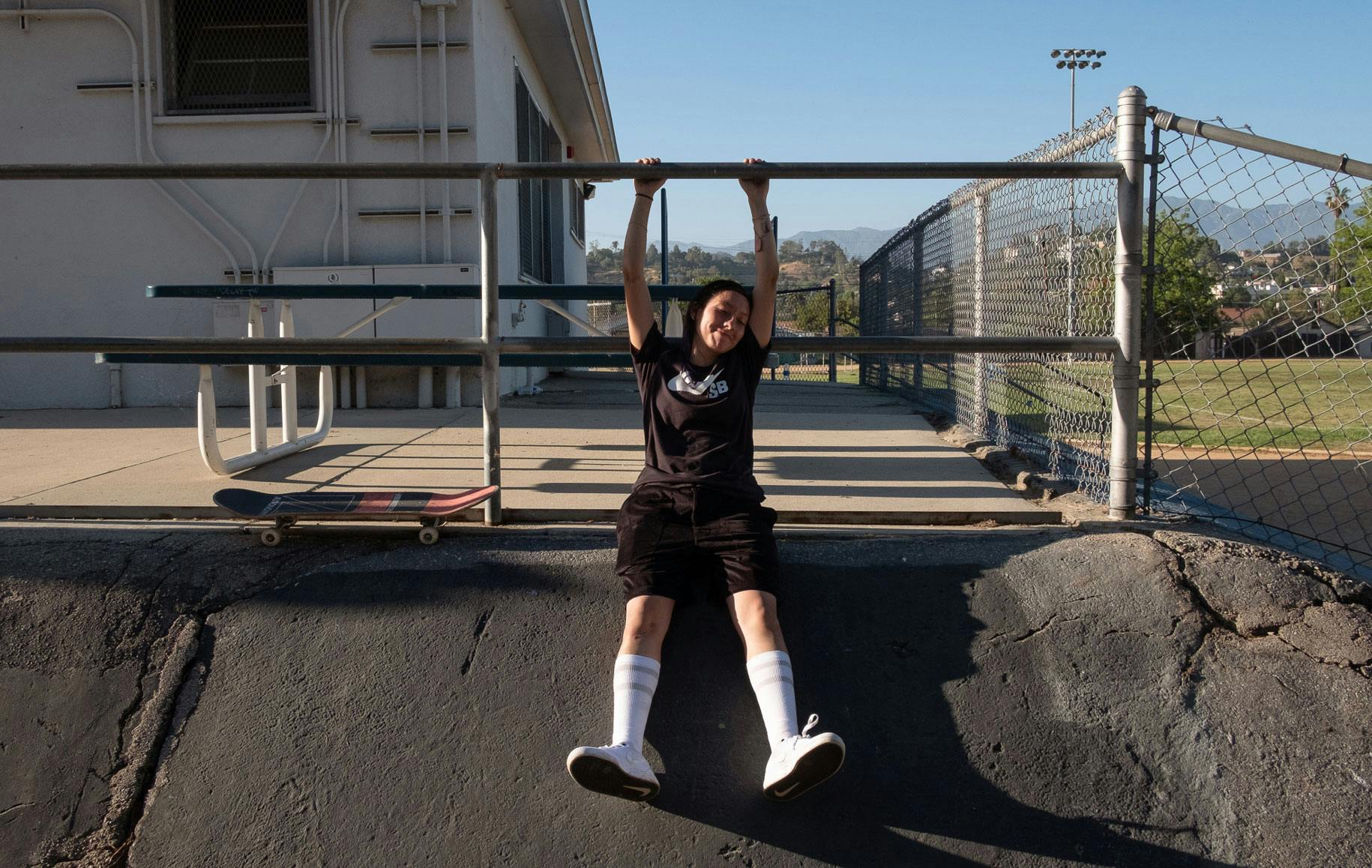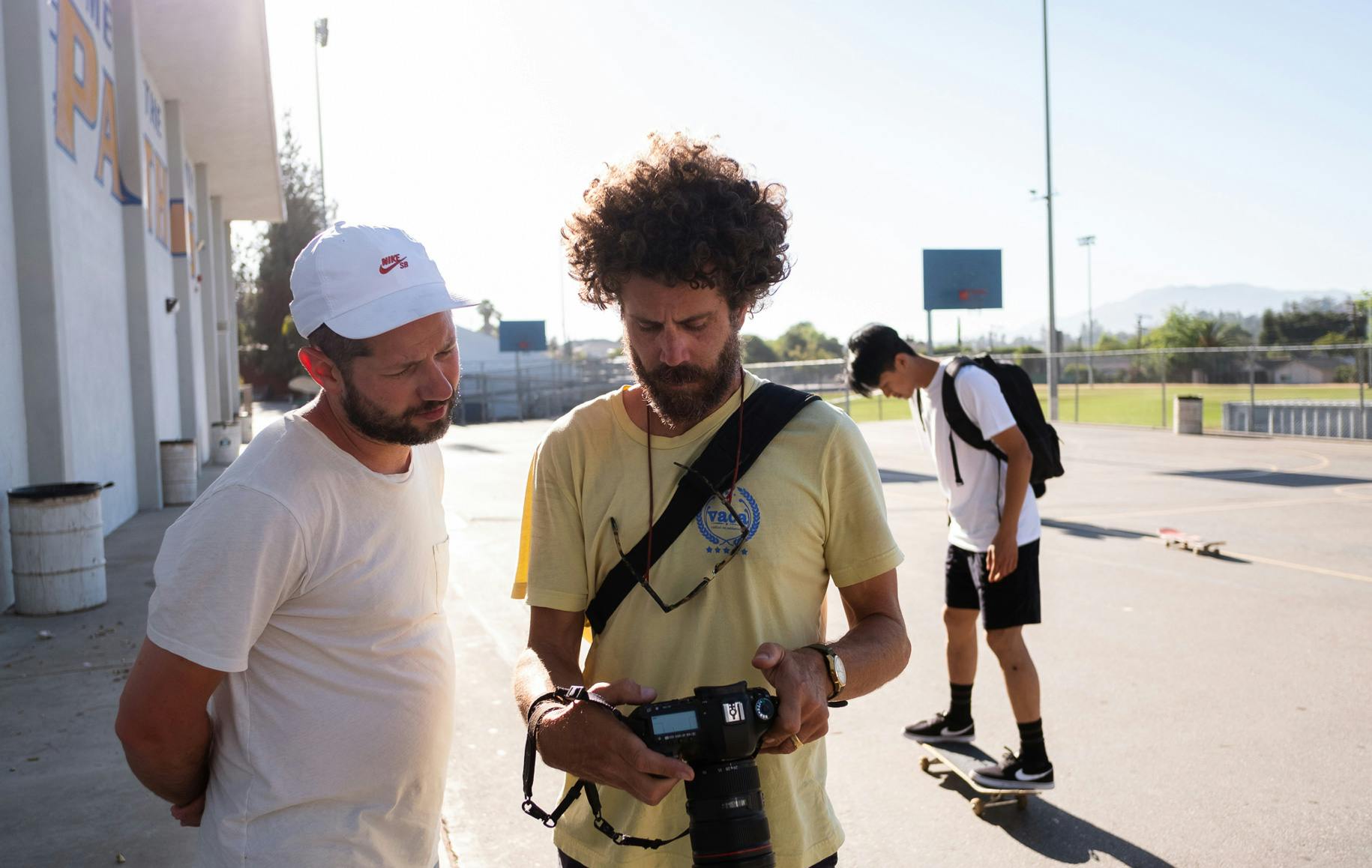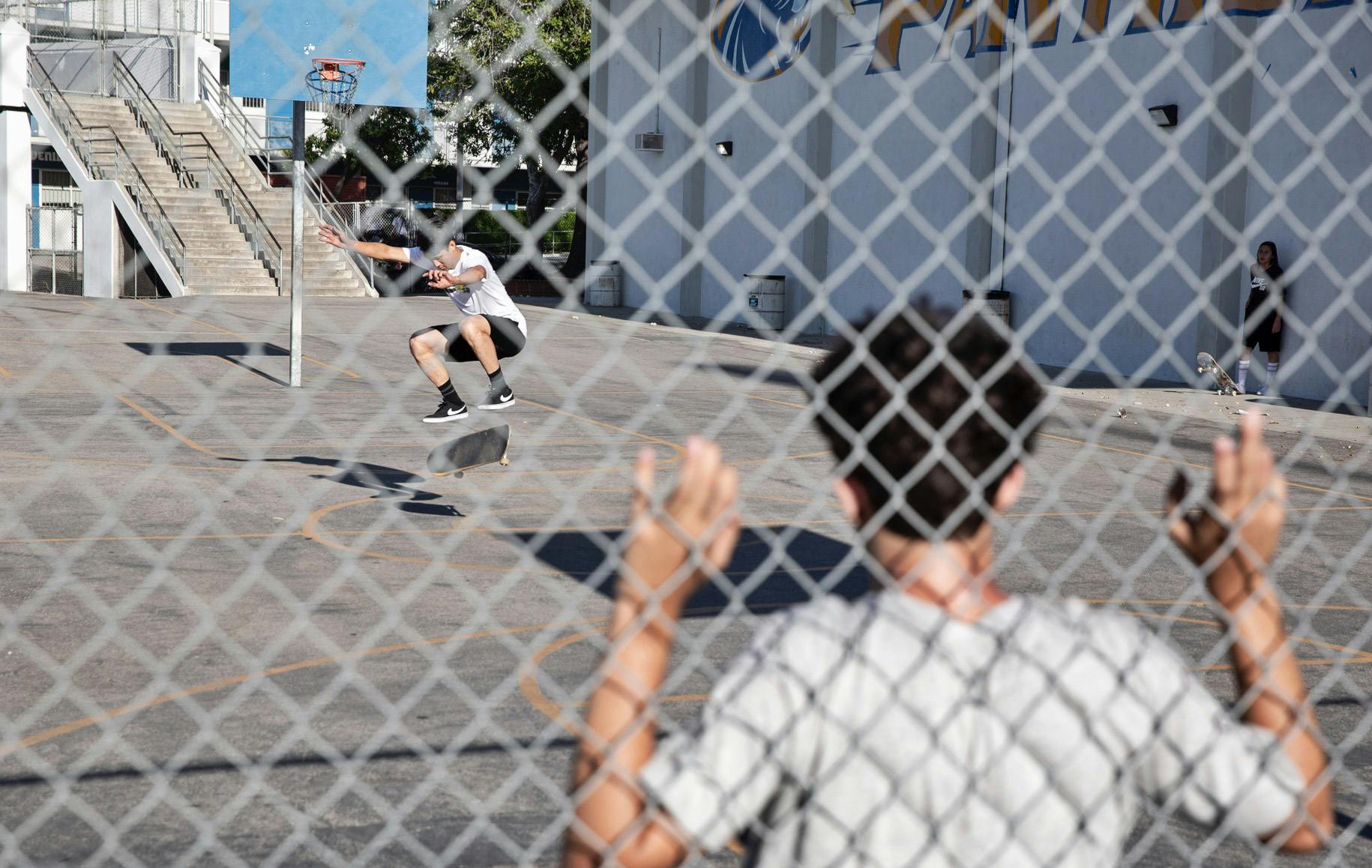 Working
Together
Team and Nike SB worked closely together in the months leading up to launch to define a clear conceptual approach that would inform design, user experience on B2B  along with video and photo content.
The concept, Always Watching, was driven by the question: What if the rest of the world could see the moments where you were at your skating best? The moment you landed that massive backside boardslide, the moment you grabbed a ride from a cab up a hill, the moment you hopped a fence and dropped a bowl.
Alongside SB, Team developed and executed a production plan driven by our creative concept that took us to LA to capture video and still images. We worked with photographer Ryan Flynn and filmer Grant Yansura to capture the "Always Watching" stories of eight skaters across twelve locations over the course of 2 days.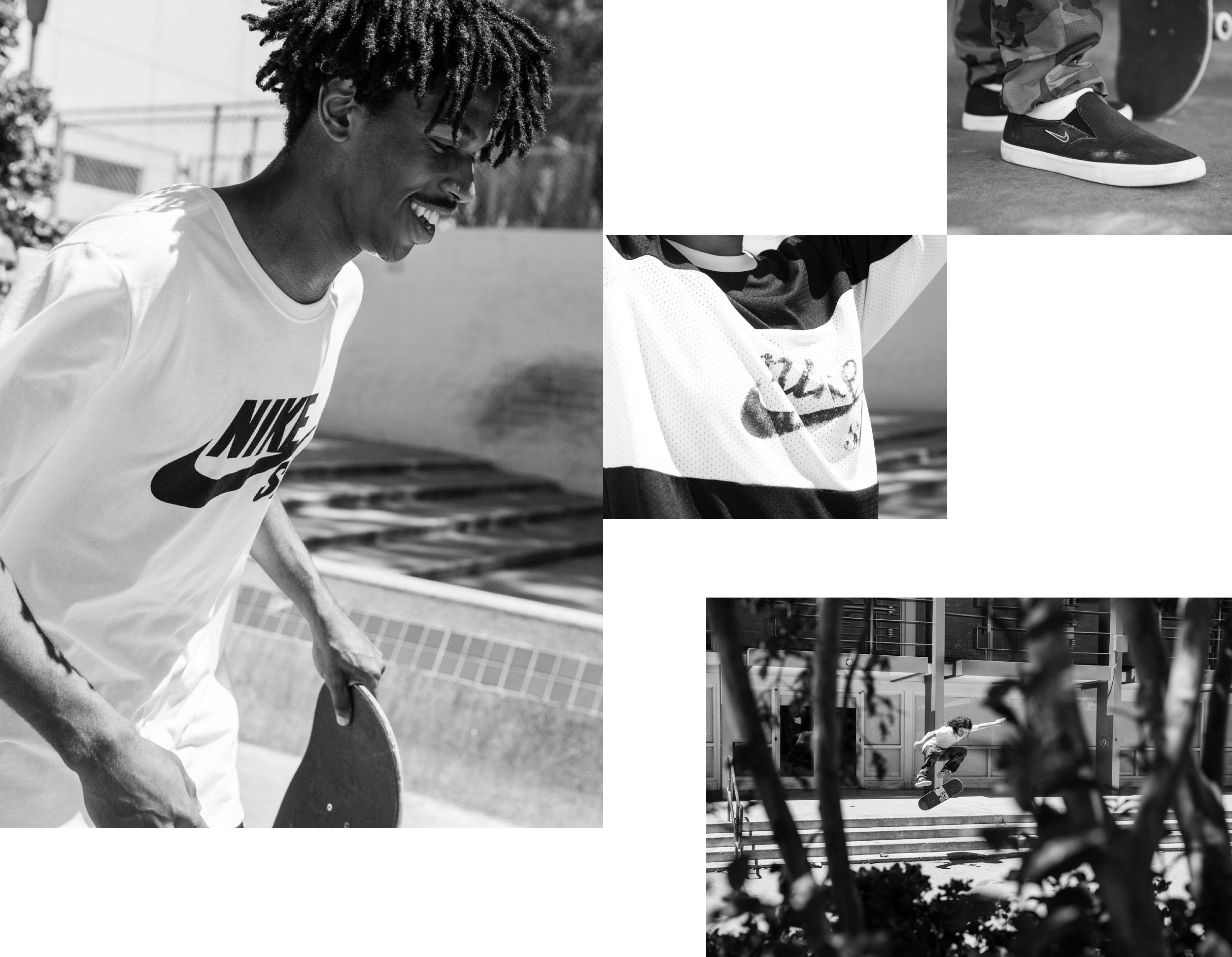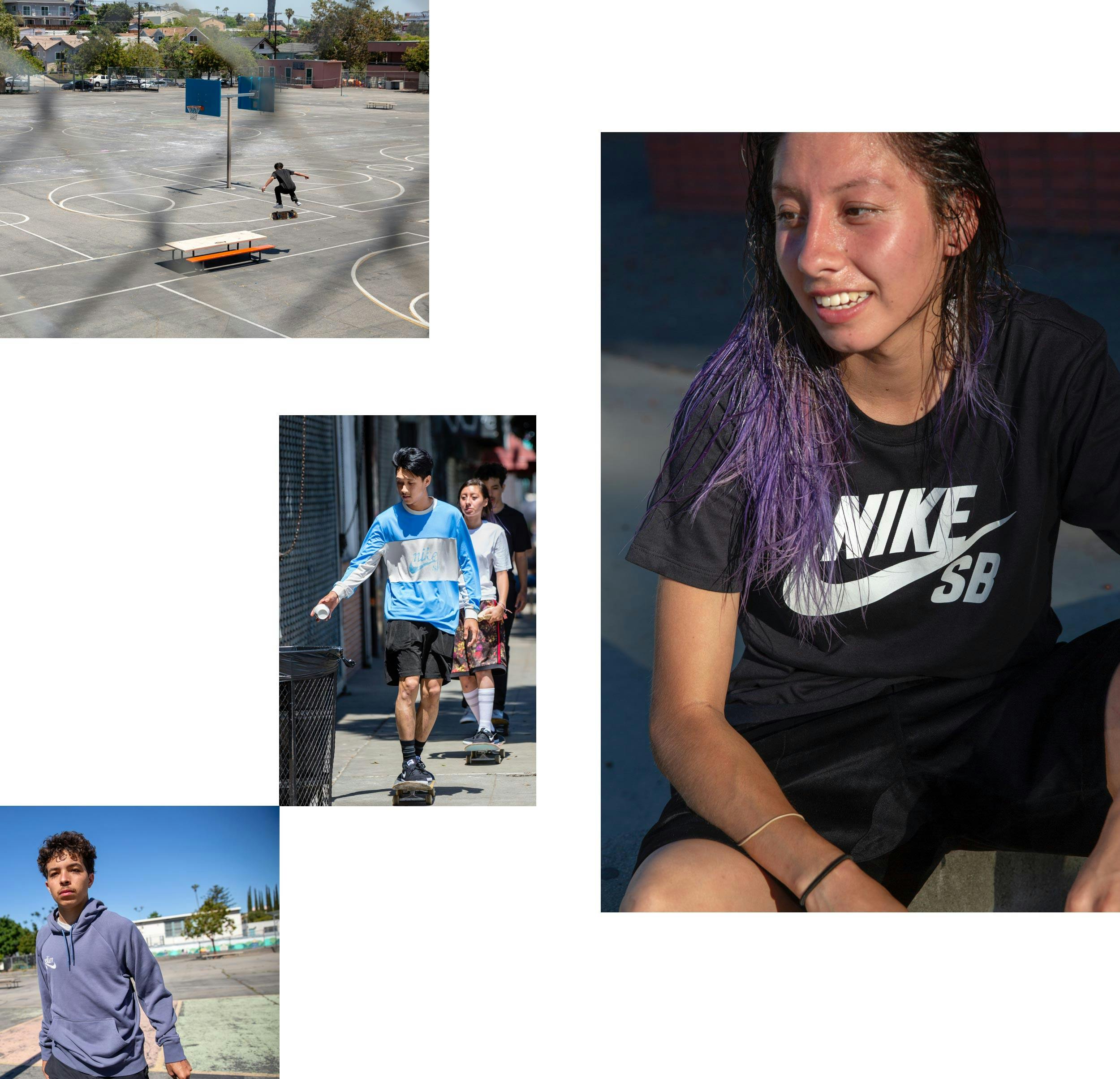 The Results
These dynamic stories, including videos and photos, were leveraged across brand and marketing touch-points in both Chinese and North American markets. The SB category made a huge impression at B2C within the Chinese market as overall impressions and sales conversions hit new highs for the category.
Up to 45% Revenue increase
Up to 71% Product demand increase
Up to 42% Traffic increase
Brand Foundation
Strategy
User and Business Insights
Brand Based Products
UX / UI
Brand Storytelling
Digital Marketing
Art Direction
Content
Seasonal Campaigns
TEAM Contributors
Grace Potts
Jeff Meakins
Peter Black
Ryan Flynn
Grant Yansura