Nike Global
Inspired
Movement
Nike has the sole focus of knowing and serving every athlete. We used photography and video to build a key connection moment to tell the story of the product and the athlete seen through the lens of Inspired Movement.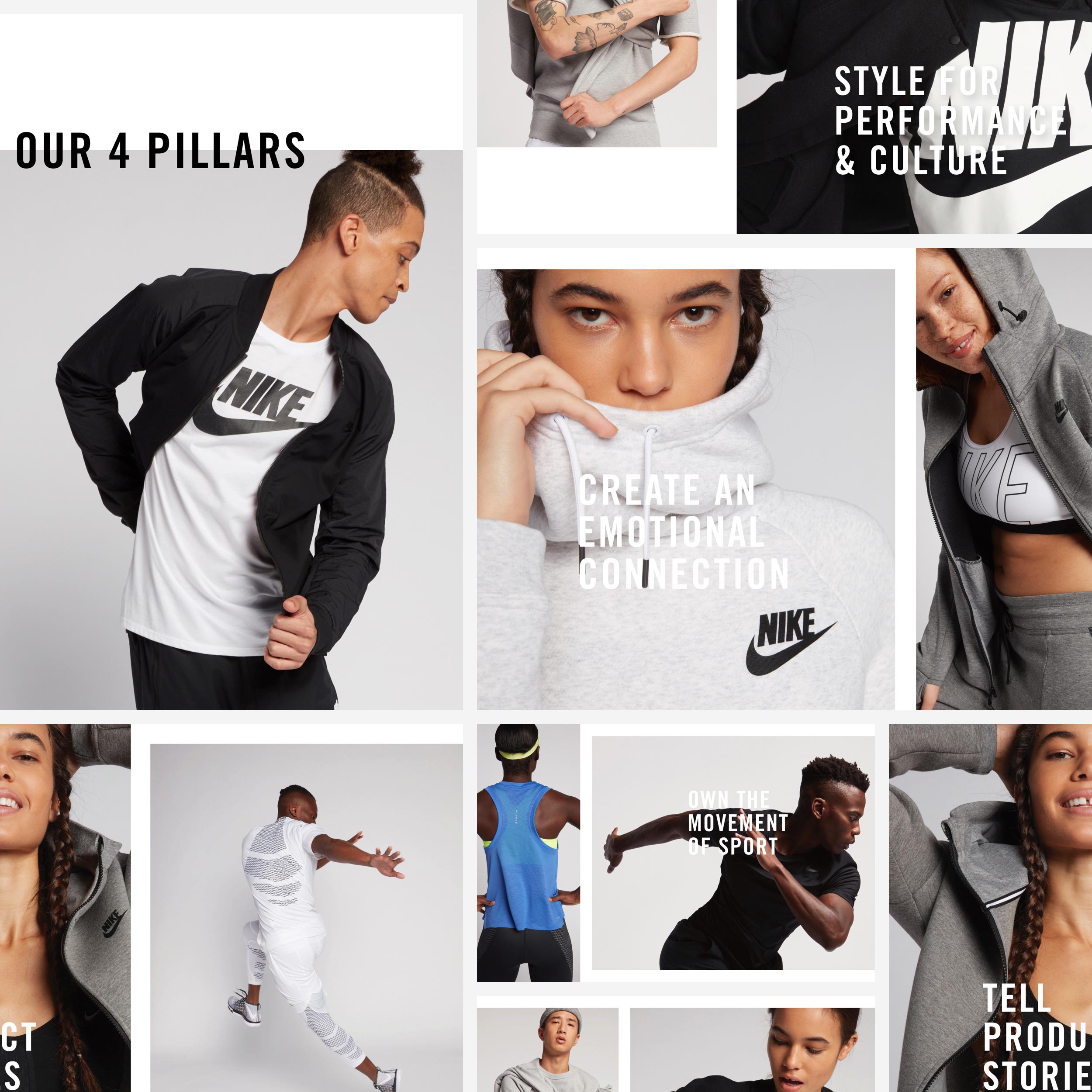 Working Together
Nike enlisted the help of TEAM to give structure and purpose to photography and video on Nike.com and other Nike-owned properties. The challenge was that each product photo on Nike.com used a static posture that lacked the values of the brand—the idea that if you have a body you are an athlete.
We worked closely with the global digital brand team to establish clear pillars and an impactful story around the core idea of Inspired Movement. This story and pillar definition allowed us to set a clear foundation around how each performance and lifestyle category within Nike should capture both photography and video of the product. One of the many challenges, once the story was in place, was to develop a repeatable system in production that could be used for men's and women's, lifestyle and performance and a variety of unique products.
The Result
Together with the Nike team we worked to establish rules and guidelines around how images and video live together on Nike.com including PDP, category and other prominent placements across the brand.
The finished photography guidelines contained chapters for each Nike category, giving creative teams and producers the tools they need to shoot on-body product with consistency, while understanding the principles of the Inspired Movement story.
Brand Foundation
Strategy
Brand Tools
Guidelines
Brand Voice and Tone
Brand Storytelling
Digital Marketing
Art Direction
Content
TEAM Contributors
Jeff Meakins
Eric Weckert
Phil Meakins
Peter Adels
Dane Leach