eero
HEART OF THE
CONNECTED HOME
HEART OF THE
CONNECTED HOME
eero brings fast, reliable WiFi to homes of all shapes and sizes.
Working
Together
Since 2019, Team has partnered with eero to support brand, marketing, product design, and research initiatives. In addition to larger team support, we've also provided staff augmentation in the form of an embedded designer on the digital product team who participated in eero's weekly sprint cycle—allowing eero to meet and exceed an ambitious roadmap. Our engagements have uncovered a wide breadth of strategic considerations, and we've met every assumption and creative decision with user testing and audience research.
Hardware
Launch
eero and Team collaborated on branding, packaging, and web design alongside a new entry-level product in eero's mesh router lineup. After developing a new product position as "the heart of the connected home," we moved into a strategy, design, and messaging engagement to reorient the eero website to support the new product offering. With diverse hardware options and packages, we were tasked with presenting the lineup with purpose and clarity—empowering consumers to find the right router setup for their unique home. We also conducted a comprehensive eCommerce overhaul—utilizing the newest Amazon PDP features—and a launch campaign to be distributed by Amazon.
Alongside the web and eCommerce experience, we also collaborated on content. We conducted art direction for in-situation product photography and oversaw the shoot in Portland. We also created marketing campaign materials to be distributed by Amazon (eero's parent company), including light video, banners, email content, and an Amazon homepage takeover.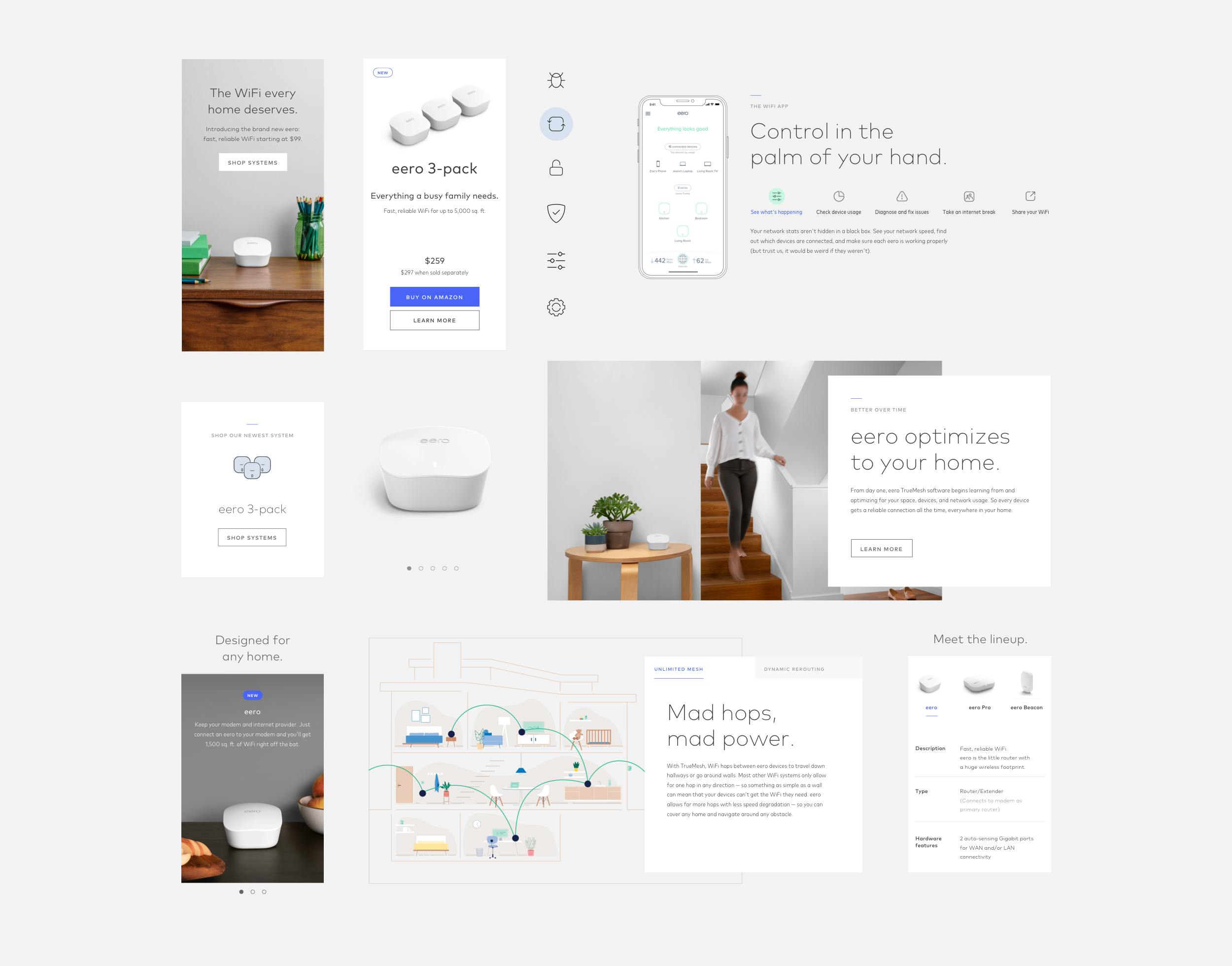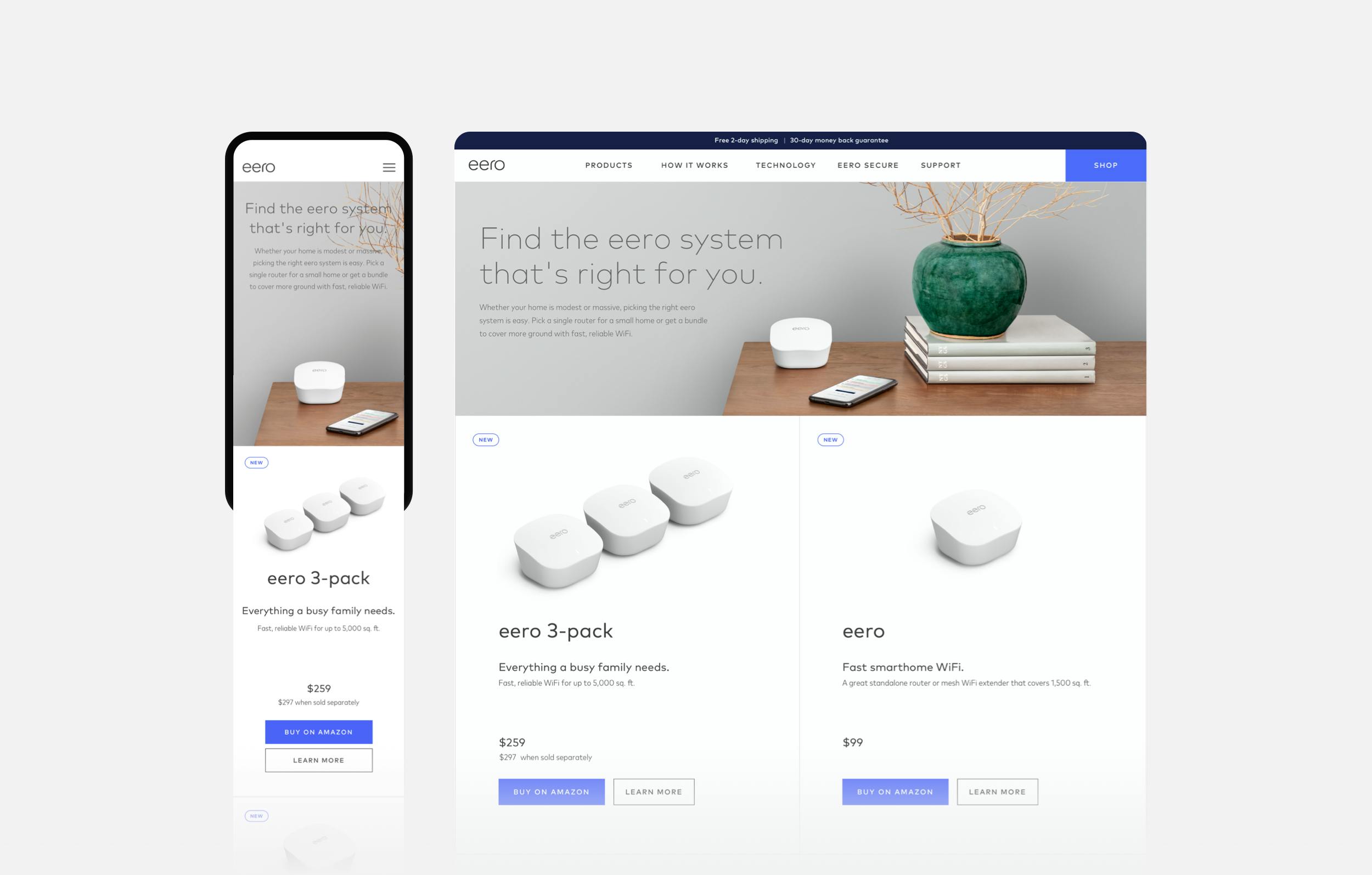 eero Secure
eero Secure is an internet security and privacy suite for eero hardware users that had just been restructured when we collaborated to develop a messaging and design system. The goal for eero and Team was to create clarity around the digital subscription products. Our work culminated in a comprehensive messaging framework to communicate each product's features and benefits across channels. We then used this framework to rebuild eero Secure's email onboarding experience from customer acquisition and new user tutorials all the way to off-boarding and win-back.
We also analyzed eero Secure's strategic positioning and conducted audience research through one-on-one customer interviews, focus groups, and user surveys. This research allowed us to identify common sentiments that could be strategically applied throughout the customer journey.
Strategy
Value Propositions
Audience Personas
User Journey Maps
Research
Customer Research
User Interviews
Focus Groups
Online Surveys
Interview Transcripts & Recordings
Content
Packaging Design
Web Design & Copy
eCommerce Design
Ad & Social Media Content
Messaging Framework for All Branded Communications
Email Design and Copy
Development
Web Development Support (eero.com)
Amazon PDP Content
Modular, Customizable MailChimp Templates